The best banks in France
Obtaining a bank account that is not charging you for international withdrawing and exchange fees is one of the first things you should do when moving to France. Withdrawing cash can become costly on long-term. You will also need a local bank account to receive your salary- however, this depends mostly on your employer. It can become difficult to find a bank that fits your needs in France. We have listed below all large banks in France and their pros and cons. All the banks mentioned on this page offer clear contracts and fair rates.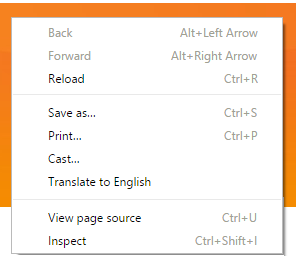 TIP:
You can easily translate any French website in Google Chrome, which can be helpful if you are not fluent in French yet! When you land on a French website, make a right mouse-click anywhere on the page (Only works with Google Chrome browser!). A small dropdown menu will appear and then it will say; "translate this page to English" (or your prefferd language). This will help you make the right decision.
List of banks in France

We have listed the most reliable banks below while using the following criteria: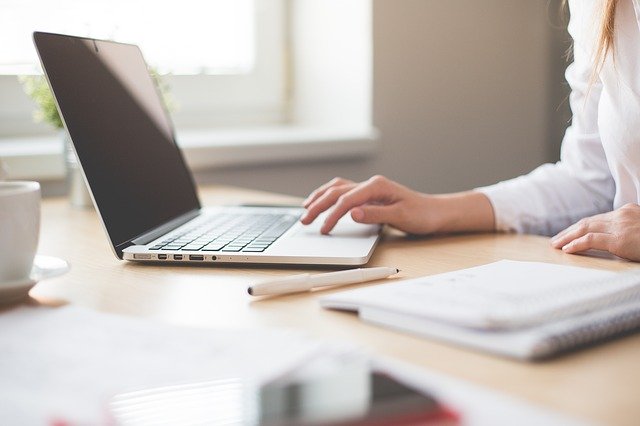 ✓ English speaking customer service
✓ Neo bank (no brick-and mortar stores)
✓ Clear contracts (no hidden costs)
✓ Flexible contracts
✓ Different banking options
---
Banks

Specifications




Purely online bank with English customer service and app – Easy & secure – Great for expats.

✓ Neo bank (low-costs)

✓ Low Fees

✓ English website

✓ No withdrawal fees

✓ English speaking customer service




Large neobank, originally founded in the Netherlands, but operates Europe wide. No withdrawal costs and high focus on the environment.

✓ Neo bank (low-costs)

✓ Low Fees

✓ English website

✓ No withdrawal fees




Online bank that comes in handy when you travel al lot. You can withdraw cash in 150+ different currencies with Revolut from anywhere in the world.

✓ Large EU bank

✓ Low Fees

✓ NO withdrawel fees

✘ No Brick and mortar bank




Traditional brick and mortar bank based in France. Operates at higher costs, therefore can be hidden fees. Be sure to read the terms and conditions of the contract carefully.

✓ Traditional bank

✓ Used by a lot of native French

✓ No withdrawal fees (only in France)

✘ Higher Fees
Withdrawing money from Abroad

Most large banks are also operating in France. You can withdraw money from your overseas account, but this can become quite expensive on long-term. The withdrawal costs depend on which overseas bank you have and where this bank is located. It would be smart to open a French bank account if you plan on staying longer than 1 year in France. We have listed reliable banks with good conditions below.
---
The best bank in France for expats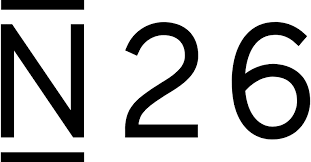 You can open a free online bank account that provides you all the facilities. You can save, spend, and even can keep track of your transactions and savings with a single app. You can get a free Mastercard that you can use worldwide. Mastercard is almost everywhere accepted within France. You get push-notifications for every transaction. Also, there is no paperwork required to setup the account – you can do everything online.
You can organize your money easily with the N26 Spaces app. The app allows you to create sub-accounts for managing your spendings and savings and reaching your saving goals. After signing up for N26 mobile app, you can view your account on a desktop or any other device with its web application. They offer 2 products: the regular account and the N26 You account. The regular account does not charge a monthly fee. Though N26 is counted among one of the best French banks, the only flaw is that it is focused more on the younger generation, or we can say, tech-savvy people. If you like to do your banking in the old-faschioned we would advise you to go to a traditional bank like BNP Paribas. Online banks (like N26) have become more popular in Europe since they offer good customer service, low fees, and high-interest rates. You can see on their website if you like their conditions – the best thing is you can arrange everything from home.
---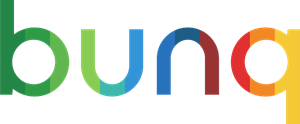 Managing your money becomes easy for you with the Bunq bank account. The opening of a standard account here is fast, paperless, and also free of cost. You can enjoy free ATM withdrawals worldwide and much more. Bunq bank offers you 3 types of plans- personal and business. You can select the plan that meets your requirements and works best for you. It is a very convenient bank if you are well-adjusted to doing banking with your smartphone. Effortless banking made possible with Bunq
---

The old days of transferring money to other countries are now gone. The growth in technology has ensured the ease of people who can now acquire an easier and hassle-free banking experience with the Revolut Bank app.
Which countries support Revolut Bank?
The official Revolut Bank is now available in countries like European Economic Area, Australia, Switzerland, Singapore, Japan, the United Kingdom, and the United States. Only the legal citizens of these lands are allowed to use this app. However, you can withdraw cash in 150+ different currencies with Revolut from anywhere in the world.
4 packages of Revolut:
Revolut Bank offers 4 types of different packages to users, including a free pack with three other packages that cost money. Let's have a look at these packages.
Standard: It is a free Revolut package that provides free spending abroad, unlimited disposable virtual cards, and Revolut rewards.
Plus: It costs 2.99 and provides free spending abroad, event ticket and refund protection, unlimited disposable virtual cards, and Revolut rewards.
Premium: In return for 6.99, this membership provides almost all intriguing benefits except cashback and cryptocurrency withdrawal.
Metal: The latest package is the Metal package that costs 12.99. With this package, you can uncover all facilities of the Revolut Bank.
So, if you need fee-free international payments, unlimited disposable virtual cards, and amazing cashback and rewards at your fingertips, install the Revolute Bank app now.
---
How to open a bank account in France
In general, a bank asks you for the following documents when you request to open an account in France:
A valid proof of identity (ID card, passport…)
For non-EU-Members: work permit
City registration
---
How to open a business bank account in France
Opening a business bank account in France is fairly simple and a lot like a personal account. We would recommend Finom if you want to open a business bank account in France since they offer great services at an affordable rate. Above all, they have English speaking customer service options which will help you make the right descisions. Moreover, they have an English version of their website, which makes it easy understandable for expats and non-French speaking people.