Internet providers in France
France is a great country to relocate to and they offer countrywide a good connection. There are a lot of different internet providers in France and therefore it can become difficult to choose one. Comparing French ISPs (internet service providers) can take up a lot of your time. With our tips, we try to ensure that you sign-up for an internet connection and subscription that fits your needs and wishes. You can get DSL, cable or wireless internet in France. The prices vary depending on speed and ISP.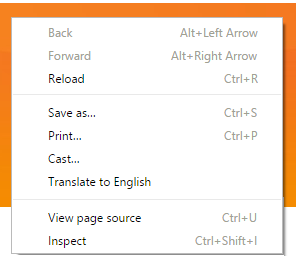 TIP:
You can easily translate any French website in Google Chrome, which can be helpful if you are not fluent in French yet! When you land on a French website, make a right mouse-click anywhere on the page (Only works with Google Chrome browser!). A small dropdown menu will appear and then it will say; "translate this page to English" (or your preferred language). This will help you make the right decision.
---
List of internet providers in France

All these Internet providers offer different connections and different bandwidth for different prices. Comparing the specifications of each Internet provider can be time-consuming. Are you wondering which Internet provider offers the best deals or the best connection? We have listed the most reliable Internet providers below while using the following criteria: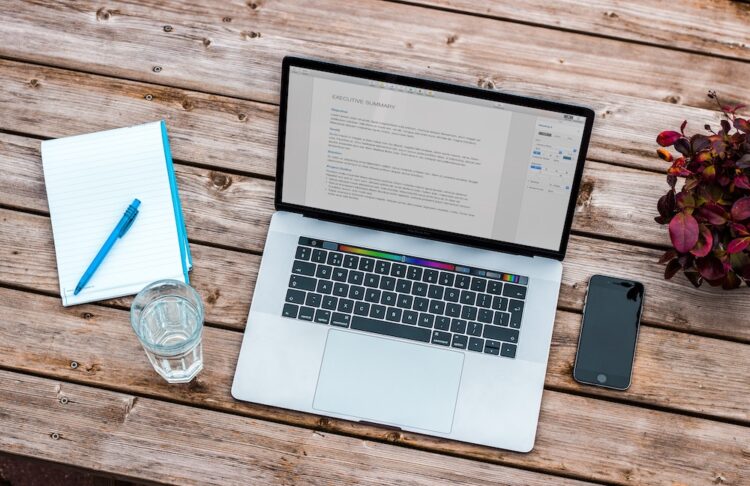 ✓ English speaking customer service
✓ Best Internet speed/price
✓ Clear contracts (no hidden costs)
✓ Flexible contracts
✓ Fast delivery
✓ Data allowance
✓ Different connection options
Internet provider

Specifications




SFR is a leading internet provider in the French market that offers high-speed internet at an affordable, customizable, and great price range throughout the country.

✓ Product combination available (budle internet w mobile)

✓ Fibre / ADSL / BOX options availabe

✓ Efficient customer support service

✓ Excellent coverage and service quality

✘ A lot of different options (lot to choose from)




Red by SFR is the right internet provider for expats living in France due to its competitive pricing, flexible plans with no long-term contracts, extensive network coverage, reliable customer service, and multilingual support.

✓ Extensive packages (Fiber and DSL)

✓ Customizable packages and price options (starts from €22,99 per month)

✓ Flexible Plans with option for short term Contracts

✓ Best high speed internet options for rural areas

✘ Price is slightly on the higher side




This provider offers high speed fiber and DSL internet at an affordable price. English speaking customer service

✓ Clear packages (fiber & cable)

✓ Cheap packages (only 19,99 eur)

✓ Free delivery within 3 days

✓ 14 days to change your mind

✘ No english website




Freebox is a well-known phone and internet provider in France, highly famous for providing low-cost ADSL and fiber optic connections all over France.

✓ Excellent customer support service

✓ Multiple services available (internet service, TV service, and fixed phone service)

✓ Affordable and efficient

✘ No cancellation available out of France
---
Different internet users
It is important to know what kind of internet user you are. Not everybody uses the internet in the same way and therefore not everybody needs the same internet speed. We have defined 3 different classes below and you can have a look if you identify yourself with one of them.
The gamer: do you play a lot of online games, download large files and heavily use the internet on a daily basis? Then it would be smart to go for the 100-500 M/bit internet connection.
The streamer:do you use the internet on a daily basis for streaming Netflix, Spotify, and youtube? Then you should have sufficient with a 60 M/bit connection.
The reader: Do you use the internet to read your email, Wikipedia, Facebook or Google? Then you should have enough with 20 M/bit internet connection.
When you have found yourself in one of our categories, it is time to inform yourself about the different internet providers in France. We have listed all internet providers below. These internet providers are reliable and offer good internet connection everywhere in France.
---
The best Internet provider in France
SFR

SFR is a great internet service provider if your location allows fiber connection. They offer 4 affordable packages which include high-speed internet and TV channels. They offer optical fiber connection as well as other options. SFR is well known within France for its high customer satisfaction rate. Fiber Internet can deliver up to 1 Gbps of downloading speed at most, but in practice, it is mostly around 500 Mbps. The Internet services are provided through a cable modem which uses the bandwidth from the TV channels. SFR currently offers 4 great packages and you can test on their website if you can get connected at your place.
Orange

Orange is together with SFR one of the largest internet service providers in France. They offer Fibre and ADSL. Orange is one is the most used internet provider by expats in France. Why? Because they offer clear and attractive contracts to non-French speakers. Like most internet providers in France, Orange asks on their website for your postal code, in that way they can check if you can receive the desired internet connection and internet speed. Orange also combines package deals with broadband, mobile subscription and television connection at reduced costs.
---
When should you bundle home internet with other services?
Bundling can be beneficial if you are already a customer of one of the service providers and want to get discounts on your monthly bill. This is an excellent option for people with cable TV, a home phone, and internet from a single provider. By bundling these services together, you can often receive discounts on all three services and save money. Bundling can also be a great option if you want to upgrade your internet speed and need a more reliable service. Combining your internet with other services can make the upgrade process much easier. In addition, you won't need to change providers for each service one at a time if you want convenience. In that case, bundling can save you the hassle of dealing with multiple providers throughout the year by allowing you to manage your services with a single provider.
Overall, bundling home internet with other services can be a great option to save money, upgrade your internet and make multiple managing services easier. Consider whether bundling is the right choice before committing to a long-term contract. Be sure to read the fine print and understand the terms of your contract before making a decision. This can help ensure you get the most out of your services and avoid unexpected charges or fees. With the right plan and provider, bundling can be a great way to save money and simplify your life.