The best brokers in France
For many years now, France has held on the top spot for being a financial center in Europe. The country has its share of financial markets, which give acclaim as the best online broker in France. However, not many people know this but what make the nation walk away with the cake are its traded options and government stocks.
List of investment apps in France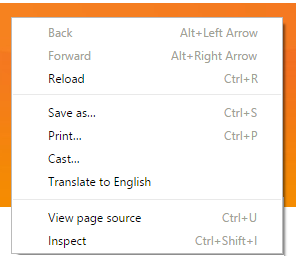 TIP:
when you land on a French website that offers online trading options, make a right mouse-click anywhere on the page (only works with Google Chrome!). A small dropdown menu will appear, and then it will say; "translate this page to English" (or any other language). This will make it better understandable and easier for you to make the right decision!
Investing always involves risks. Know that you could lose (a part of) your invested money.
Investment platform

Specifications




The Trade Republic is a famous broker, highly known for its easy interface, three-click investment, and other facilities.

✓ Simple, easy-to-use, fast, and secure

✓ The safety of your money is guaranteed.

✓ Professional assistance and supportive customer service

✘ Not available in all countries




DEGIRO is a top-notch, user-friendly, and comprehensive broker platform that provides clients with ultimate broker solutions.

✓ Innovative platform with global investment facilities

✓ Assured data protection

✓ No fine prints

✓ Low costs




Crypto focussed – Bitpanda is another great and popular broker in France with which you can buy crypto, stock, and so on.

✓ The investment rate starts from only €1

✓ Offers investments in crypto, stock, ETF, and metal

✓ Automatic tax calculation

✘ No interest-earning features

✘ Crypto fees




With Bux-zero, you can now invest in stocks and EFTs and get offers and benefits on your investment.

✓ Get a free share while signing in

✓ Mainly focuses on low-risk investments

✓ Large knowledge-based platform

✘ Investors must use Bux C or Bux X for more complicated investments.
---
The best online trading platform in France
DEGIRO is an online brokerage service provider in the France and has expanded to almost 18 European countries. The service allowed individual investors to benefit from a very competitive commission structure. Finally, DEGIRO quickly became one of the largest brokers in Europe in terms of stock market transactions.
In our opinion, it is the best broker because it offers stock transactions at record costs and a DEGIRO has commission-free ETFs (conditions apply). DEGIRO is an excellent option for price-conscious investors.
What do they offer?
Low rates
ETFs
Individual stocks
Government bonds
Save and secure platform
Global investment opportunities
Cryptocurrencies in France
Cryptocurrency markets in France are most of the time subject to local financial regulation. When you take part in broker bitcoin France, then that interest rate is not subjected to change. However, one thing that never stays steady is the ever-growing market of cryptocurrency. Note that cryptocurrencies are extremely volatile.
There are 2 excellent parties that offer crytpo platforms: Coinbase & Bitpanda
Today majority of young people in France are readily investing in bitcoin for growing their income. The scenario has also become quite common due to advances in technology and positive word of mouth about the same.
What are the trading options in France?
France, as we all know, is the financial capital of Europe. Thus, without any doubt, one thing is clear: people here have massive access to the stock markets. This is where trading comes in. Trading in stock markets is not only risky but comes with an added advantage.
While you prepare your mind for trading in France, certain things shall always be kept in mind. One among them is having the proper trading account for getting access to a stockbroker in France.
In addition to this, there are different kinds of accounts such as Forex, Indices, ETFs where people can trade. Also, if you have access to cryptocurrencies or other commodity markets, it is essential to check with other brokers before proceeding or investing money.
What happens in forex trading in france?
Forex trading in France has taken the stock market by storm. It has been only five years since this trading started to appear on the screen, but there has been no looking back since then. Every day approximately USD 5 million is traded.
One of the prime reasons that have led to the increase in trading is the advent of high-speed internet and technology, which has made the whole thing even popular with online users.
What are the concerns of trading in France?
The growing digitization in France has made it easier for people who want to trade and invest in the financial sector. This has also given rise to unsuspecting investors all across the world. But before you get all set to invest in the market, make sure to choose a reliable broker.
Many times due to fraudulent activities, the overall experience gets hampered. Therefore, before investing in the stock market of France, it is essential to know the details. Open a demo account for stopping loss accounts. You can also adhere to the below checklist:
Check if the broker you trust has a minimum of 2 years of experience.
Check if the deposits and withdrawals are processed within 2-3 days.
Evaluate if the broker you trade with is known internationally.
The broker must also have regulations from tier-1 countries.
Conclusion
Trading has become a fairly common practice nowadays. Irrespective of the age group, people across the world are invested in different platforms for trading.
Thus, whenever you march ahead to invest in a trading account; you must take a look at the points mentioned above. This will not only make your journey fruitful but also a seamless affair.