Dating sites in France
It can become quite difficult to meet new people when you just moved to another country. This has become easier since there more and more dating sites on the market, which enable you to meet singles with similar interests. Finding the right dating site in France can be difficult because there are quite a lot of dating sites on the market. Most French dating sites claim to specialize in dating, but only a few are of high quality and worthwhile.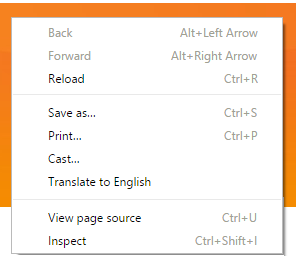 TIP:
You can easily translate any French website in Google Chrome, which can be helpful if you are not fluent in French yet! When you land on a French website, make a right mouse-click anywhere on the page (Only works with Google Chrome browser!). A small dropdown menu will appear and then it will say; "translate this page to English" (or your prefferd language). This will help you make the right decision.
List of dating sites in France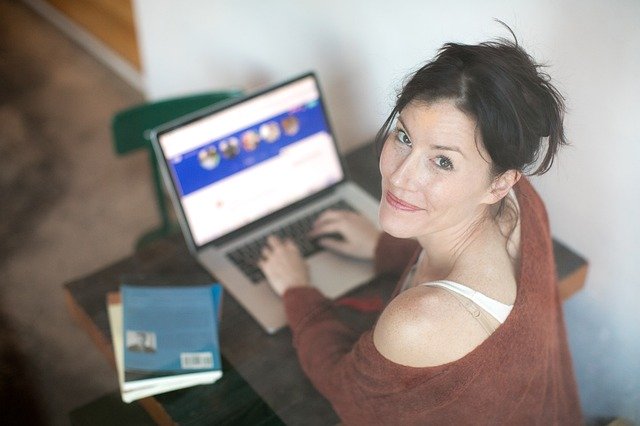 ✓ English speaking customer service
✓ English speaking singles
✓ Clear contracts (no hidden costs)
✓ Flexible contracts
✓ Good platform
---
Dating platform

Specifications




If you search for a reliable French dating website that will help you find the one of your life, Parship is probably the best one for you.

✓ Free high-quality and fully customizable

✓ Find out the perfect man or woman of your dream depending on your personal choice and preferences

✓ English-speaking singles are available

✓ Extensive age group (28 to 55)

✘ Needs extra charges for advance options




eDarling is a perfect French dating site that enables intelligent and thoughtful matchmaking and is used by a large community of men and women all over France.

✓ High success rate

✓ Helps to find out a compatible partner by comparing all preferences and lifestyles of a person from head to toe

✓ Great for serious dating

✓ Quality maintenance and English speaking singles are available

✘ Not for teenagers

✘ Only a considerable option for 30-55 years old




Meetic is a French dating website where 8 million people have already found their true match. It is reliable, responsive, and highly recommended for French people.

✓ Safe and reliable

✓ Shows result depending on your preferences

✓ English speaking customer service

✘ No English website is available

✘ Not the best quality dating site




For those searching for a serious relationship and want to find a life partner with great compatibility, EliteSingles is a great dating site for you.

✓ Perfect website for serious online dating

✓ Highly reliable that keeps all your documentation and personal information safe and secure

✓ Available in 20 countries worldwide

✓ English website




Victoria Milan is a special French website that enables you to add some extra spice to your love and sex life by offering you multiple options for getting in a relationship with married and attached men and women.

✓ English speaking dating partners are available

✓ Keeps your personal information and other details secret and safe

✘ Not appropriate for everyone
---
Dating in France
If you are staying in larger cities like Paris, Lyon, Nice or Marseille it is quite easy to meet like-minded singles. If you live in a rural area this can become more complicated. No worries! There are a lot of dating sites that you can use to find the right match for you. We have listed all dating sites in France below. All websites mentioned below are free of charge when you sign-up, for some additional features you will have to pay.
Quality dating sites
It is important to apply for a high-quality dating site. s. Be aware that there are some French dating sites that offer their whole service for free. They often use your personal data for advertising or other purposes. We therefore strongly advise to sign-up at one of the above-mentioned dating websites.
Although, you can browse through these sites, here are some benefits of high-quality dating sites in France:
• It gives you a chance to meet individuals from various backgrounds.
• You can receive numerous matches every day.
• These sites ensure that there are no fake profiles on their platform.
---
The best dating sites in France
All the dating websites in France offer different kind of deals or special packages. Comparing these dating sites can take up a lot of your time. Are you curious what the best dating site is in France? We have listed the most reliable dating sites in France below.
Parship.fr
This dating website is the French version of the popular Parship dating brand. This is one of the largest dating websites in France and it is therefore easy to find a potential partner that fits your wishes. It is one of the most leading dating websites in the world for singles who are actually looking for a serious relationship.
The main advantage of using Parship is that have a very serious approach towards online dating and work with an elaborately designed matching system. Moreover, the principle used for this website analyzes 32 personality traits and uses a matching algorithm with 136 rules. It also has a long personality test through which they analyze you and send the matches. If you are serious about finding a partner, this long questionnaire will help you to break through the process.
The target group is single people who lie between the age group of 28 and 55 years old. Parship is a reliable player in the French dating market. Signing up is free – you will have to pay for extra services if you want them.
EliteRencontre.fr

EliteRencontre is one of the largest dating platforms in France that mainly focuses on the academic singles who are in their early 30s/40s.
As one of the best dating sites, the main advantage of Elite Rencontre is that they strive for the security and safety of every member. Along with this, every member it checked by a group of professionals so that there are no cheaters or scammers.
As you sign up, you need to enter your gender, the desired gender, and fill up a long series of questions regarding your personal characteristics. There are quite a lot of questions, and you are required to fill them up before you can continue.
Are you 30 years or older and looking for a new adventure? Then EliteRencontre is something for you.