Car renting and car leasing in France
They say cars are one of the most necessary things to own today. But did you know that you can also easily lease a car overseas? Well, far away in one of the gorgeous countries of Europe, the option of car leasing for people has become pretty common. The car lease France is a better choice for individuals who are in the country for temporary visits or have just shifted their base.
How to find the best leasing company if you don't speak French? You can right-click anywhere on the page of the provider with your mouse (if you are using Google Chrome). A dropdown menu will appear with the text: "translate this page to English". This will make it easier for you to make the right choice.
List of car leasing companies in France
All these car loan companies offer different rates and options for different prices. Comparing the specifications of each provider can be time-consuming. Are you wondering which provider offers the best deals or the best options? We have listed the most reliable car leasing companies below while using the following criteria: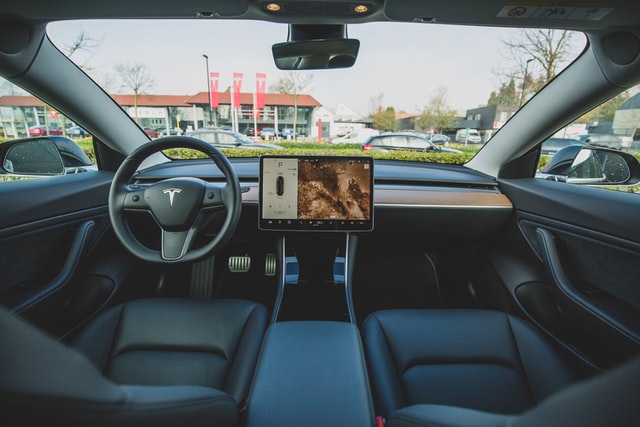 ✓ English-speaking customer service
✓ Good condition cars
✓ Clear contracts (no hidden costs)
✓ Flexible contracts
---
Car Lease Platform

Specifications




When it comes to car leasing in France, you have to be careful and thoughtful. With BSP Auto, you can get your hands on cheap yet quality car rentals in more than 140 countries.

✓ Car rental services are available in more than 140 countries

✓ Provides customers with 450+ rental partners

✓ Offers many openings from international sources

✘ The website is not responsive (mobile optimized)




Driveboo is another top-notch car leasing service provider in France that offers customers multiple car leasing facilities within their budget.

✓ So many discounts and benefits

✓ Online registration available

✓ Rent one car as many times as you want with the help of professional experts

✓ A diverse range of cars




Location E.Leclerc is a widely popular car leasing company located in France. With Location E.Leclerc, you can discover a wide range of cars and multiple renting options within an affordable price range if you are from France.

✓ Provide multiple rental agencies (more than 500) and experts

✓ The price offered by Location E.Leclercis extremely budget-friendly and cost-effective

✓ Provides multiple secure payment options

✘ A slow and complicated website




Rent A Car is the number one car leasing service provider in France that provides all-around services, including car rental, utility rental, rental without a license, airport rental, and more.

✓ Provides multiple car rental services, including utility rental, rental without a license, airport rental, and more

✓ One-way rental available

✓ Offers buy a used vehicle facility

✓ Great customer support service

✘ Can seem expensive to some people
---
Is Car Leasing A Sensible Option Financially?
Car leasing in France is considered financially sensible for most people. It is even a wiser decision than buying a vehicle. Just imagine you live outside the European Union and are in the country for a few days.
If you go for the buying option, then it opens up challenges for you. From having all the documents, meeting the legal procedures, and resell issues, there are many. On the other hand, short-term leasing makes things way easier.
Irrespective of whatever you may say, the cost of leasing a car in France is much less and also saves you from additional insurance hassles and thus is a preferred option.
What are the major companies to opt for when leasing a car?
Out of many companies out there, Peugeot and Citroen are two major organizations that are most trusted when it comes to car leasing. As the purchase tax on used vehicles is less in France, companies lease their cars to tourists at cheap rates.
There are also several benefits of car leasing, which are discussed below:
The Citroen car lease France gets you a vehicle straight from the factory.
Short-term car lease in France is not subjected to VAT.
Rental cars come with comprehensive insurance with no additional charges.
Picking and dropping off the car can be done at two different locations.
The locations, Peugeot and Citroen both lease cars to individuals above 18 years of age.
The minimum lease period for both these countries is 21 days.
When going for a Peugeot car lease France, your permanent address shall be outside the European Union.
Other than paying a surcharge for certain locations, car leasing in France is relatively a safer option.
What are the basics of car leasing in France?
Like every other contract, leasing involves a down payment which is given the cost of the car.The contract is 36 months in length, and usually, in the end, a user is left with two options.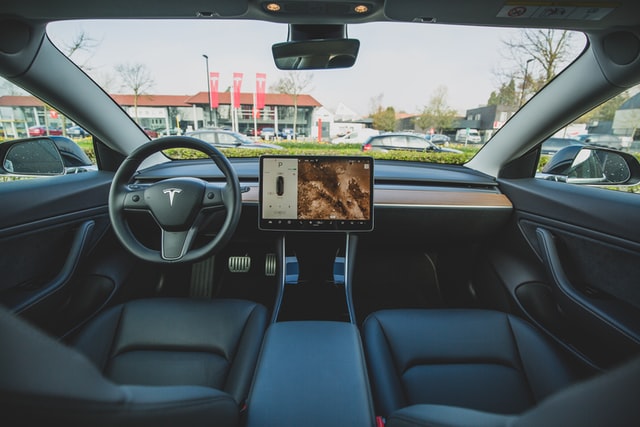 If, at the end of the leasing contract, if you have not driven excess kilometers, then you own the car from that instance.
The keys are handed over to the lease company at the end of the contract. This means once you have paid off additional cost for the dam
How does lease statement make financial lease?
Now that we have known how car leasing works in France, it is time to see why a car lease is needed? Many people move to the beautiful country for work and other purposes. Irrespective of whether your move is temporary or permanent, leasing a car in France has its benefits.
The first category of people who fall in this sector is Self-employed. These types of people need a Renault car lease France for business purposes. Leasing a car comes as a smarter decision for tourists and the company itself. On the other hand, you can also deduct money for excess kilometers and damage from the people, and in this way, the car can be maintained well.
The second category of people who need a car lease is office goers or normal people. These people do not have the bandwidth to get a car in their regular income cycle and hence go for leasing as it comes across as a better option
What are the advantages and disadvantages of leasing?
There are many advantages of car leasing as opposed to disadvantages. Let us check them out in detail:
Car leasing is more convenient than buying a car. The conditions are listed in advance, and when it's time to deal with your old car for a newer one, there are fewer hassles.
Getting a leased car is more affordable. If you still are unaware of how a long-term car lease France works, you probably live in a shell. A car lease comes as a rescue for new users as all you have to do is pay the monthly rate and afford the residual value at the end of the mortgage period. This option is much more convenient than buying a vehicle.
Cars depreciate more than any other item. Thus, leveraging a car through a lease contract makes things much easier for people.
Disadvantages:
You do not own the car technically, and that makes everything less attractive.
Whenever you go for servicing the vehicle, it must be done by the Original Equipment Manager.
---
FAQ about car leasing in France
Well, most of the time, lease agreements do not have a maintenance clause, but you can add it for budgeting purposes as a user.
A leasing agreement can be terminated at any instant of time. Just have to make sure that all the formalities, payments, and dues are cleared to avoid further complications.
Leasing a car seems like a convenient and affordable option for people who do not wish to invest in a car right away. You also get to choose the cost of maintenance and service in your agreement, making it reliable.
Car leasing is an agreement in which the monthly cost of the vehicle, mileage, and contract length is determined at the beginning. It is a much-preferred option for people who do not wish to buy a car.