Car insurance in France explained
It's time to celebrate your shift in France! So, now, when you have started settling down here and blending with the French culture, what about getting a car next? But, buying a car is not as easy as it sounds. It needs proper planning and good car insurance to ensure the safety and security of the driver and passengers. So, keep reading this guide to explore all possible options for car insurance in France.
TIP: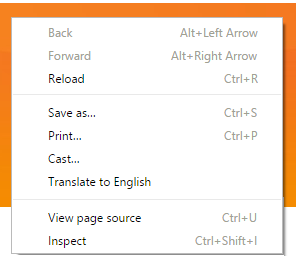 If you land on the website of a French car insurance company (which is often French), make a right mouse-click anywhere on the page (Only works with Google Chrome!) A small dropdown menu will appear, and then it will say; "translate this page to English" (or any other language). This will make it better understandable and easier for you to make the right decision.
All these car insurance companies offer different premiums and different coverage. Comparing the specifications of each car insurance can be time-consuming. Are you wondering which insurer offers the best deals to non-French speakers? We have listed the most reliable insurance companies in France below while using the following criteria:
List of car insurers in France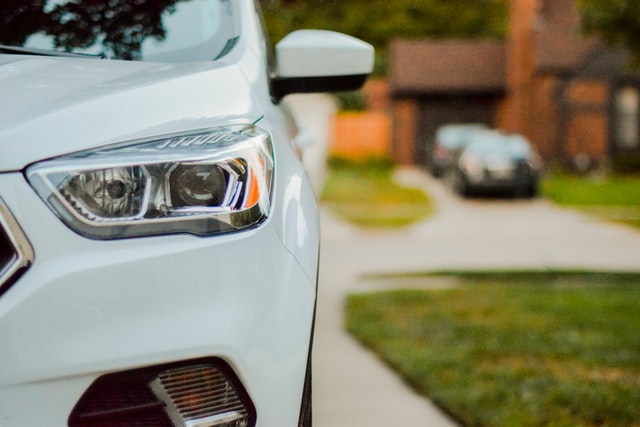 ✓ English speaking customer service
✓ Best Insurance/price
✓ Clear contracts (no hidden costs)
✓ Flexible contracts
✓ Different options available
---

Company

Specifications




Allianz is a great car insurance provider in France. This reputed company provides high-class car insurance in France within an affordable price range.

✓ This car insurance provides third party insurance, maintaining all necessities

✓ It is an inexpensive company within budget

✓ Reliable and highly professional service providers

✓ Brick and mortar locations

✓ English website available




Direct Assurance is one of France's best car insurance provider, top-rated for its efficient, fast, and safe services.

✓ 24/7 customer service support is available

✓ Provides automotive legal protection

✓ Covers fire, open glass, and broken glass damages

✘ A little bit expensive




Leocare is a completely online-based, quick, reliable, hassle-free, and customizable car insurance company, from where you can get 100% guaranteed insurance.

✓ Starts from a minimal price (€6.63 per month)

✓ Fast and efficient

✓ Covers multiple insurances




If you are looking for one of the best, safest, and most reliable car insurance service providers, Admiral is the one for you.

✓ Great customer support service

✓ 15 million+ policies available

✓ Provides multiple insurances, including car insurance, home insurance, and more

Vehicle insurance for non-residents in France

All non-residents or ex-pats, who are thinking of buying a new or used car in France, or importing their old car from their hometown to France, may wonder how to get car insurance France. So, if you have a car here with you in France, you must register the vehicle. All you need is a permanent French address and residential proof to register a car in France and get insurance for the vehicle. Of course, if you have a permanent address in France, you may not need residential proof for getting car insurance. But, keeping it handy would be wise.

Selecting French Car Insurance Company

France is also flooded with hundreds of car insurance companies like other countries. Unfortunately, all of them provide different services from each other; therefore, your goal should be to find a company that goes with your requirements, budgets, and other preferences.

As mentioned earlier, there are 100+ insurance companies in France. Among them, there are third-party car insurance, mutual insurance companies, private insurance companies, and even banks. Since the options are widespread, it should be your decision on which company you want to get your hands on. Whatever insurance company you select, your fundamental goal must be selecting the one that provides great policies and rates. For instance, if you have already opened a bank account after moving to France that offers car insurance, it would be wise to discuss certain things with them. As a prevailing customer, it will become easier for you to negotiate with the insurer in this case. On the other hand, if speaking French is a challenge for you, you can select English-speaking international brokers like Astral or Fab.

Different types of car insurance plans in France:

As the different car insurance companies, the French car insurance market offers a few different types of car insurance policies as well. So, have a look at the available French car insurance policies now.

1. Third-party insurance:
The basic coverage delivers your minimum vehicle warranties required by the law. If you want to drive your car legally on the roads of France, you must need this insurance. It is mandatory car insurance in France to ensure the driver's life due to any type of damage. This insurance only covers the expense of any damage caused by a third-party, not any other costs. So, whether you are getting your hands on a new or used vehicle in France, you must need this insurance.

2. Third-party insurance+:
Third-party insurance+ is a better option to consider if you are looking for more guarantees, more coverage, and security. For example, if you drive your car every day and want a safer option, make sure to select this insurance. The third-party insurance+ covers the cost of damage by fire, explosion, breakage, risk of theft, and more.

3. All risk insurance:
All risk insurance provides the highest coverage on your vehicle. As a result, you have to pay a lot on this insurance annually than the third-party insurance. Along with covering up the damage cost of injury by any third party, this risk insurance covers the damage for any personal injury and damages. So, if you want to ensure the safety of your vehicle from head to toe, this one is for you.

4. Mileage based insurance:
Some car insurance companies also provide car owners with mileage-based insurance. This insurance gets designed in a way in which you have to pay according to the kilometers you drive your car. It covers the risk for drivers only if they drive the vehicle respecting the contracted mileage. But, if you somehow cross the maximum kilometers, the insurance will not cover any damage. If you are an occasional driver, who does not drive the vehicle regularly, it is a viable option for you.

The cost of car insurance in France

In France or any other country, car insurance costs vary from person to person, depending on their overall situation. For some, it may cost around €400, whereas some may have to pay more or less than that. As far as French car insurance is concerned, we can give you an average estimate. In this country, you have to pay a minimum amount of up to €400 to €800 annually for third-party insurance policies. But, under some special circumstances and with certain insurance companies, the budget can get up to €1000 as well.
But, at the end of the day, the premiums of your chosen insurance will depend on a few factors. These are:
How old you are
Your driving experience and record
No-claim bonus
The primary purpose of using the car (Remember, vehicles used for business purposes call for higher premiums)
The place you are living in
Anticipated risks
The intended yearly kilometers
Documents required for French car insurance
Before you go to the next step, you must know about the documents you will need for car insurance in France. So, all ex-pats, who have just moved to France, have a look at those documents.
Your ID card and Passport
The vehicle registration document
A valid French or EU driving license
Your current French address proof
All details of your past driving history, insurance history, and no claims